RV Bras
All Black RV bras on SALE now!

$90-$699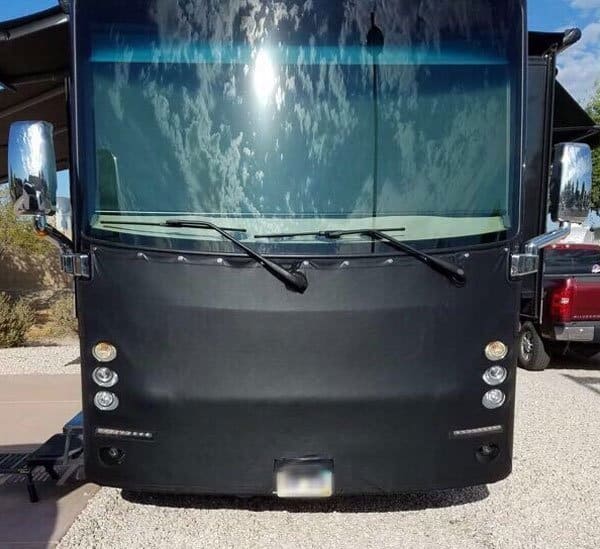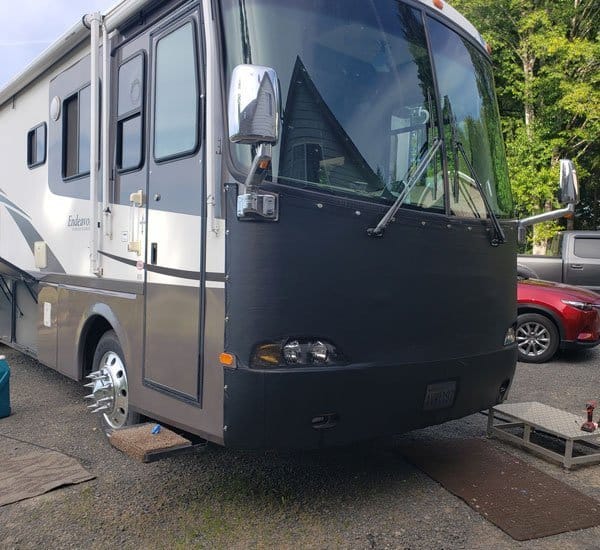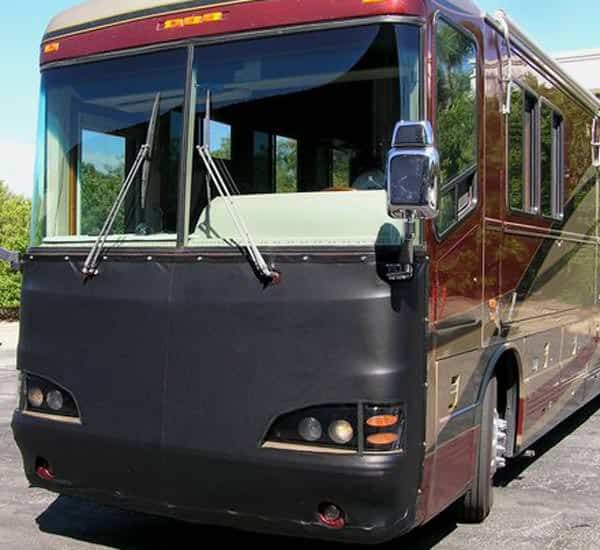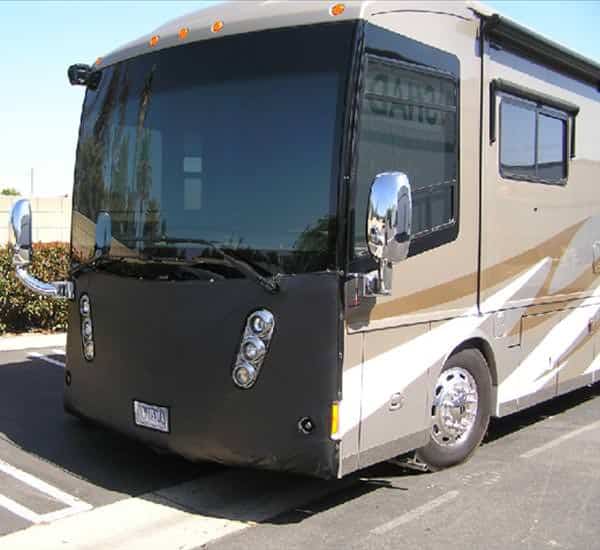 All RV Bras on SALE Now!
all Class A front end covers
Free Shipping and NO SALES TAX*
   Order your Class A Motorhome front end cover NOW
 Class A Motorhome on sale now $699 delivered
                                  colored Class A bras are $799
We also offer
Class B Motorhome $139 – $300
Class C Motorhome $139 – $300
* Sales tax applies in Washington State only.
                                      email us at     [email protected]
We use the finest 22 ounce car bra vinyl available with felt backing. By closing off and reinforcing these openings the body of the mask is kept snug and tight, greatly reducing vibrations and preventing excess debris from getting behind it.
Our bra fastens to your coach using twist fasteners across the top and along the sides. On most Rv's the bottom edge is secured with our proprietary self-tensioning hooks. After the first application our hooks never have to be reshaped.
What is a motorhome Bra?
A motorhome bra is a protective covering applied to the front end of a rig. Most are made vinyl material and customized specifically for your RV's make, model, and year. These bras are intended to prevent some of the impact of long hours on the road, such as unsightly stuck-on bug guts and paint chips from rocks and road debris. For proper use, motorhome bras are designed to be put on when driving, and removed when you reach your destination.
Advantages of Motorhome Bras/masks
Prevents Damage: Installing a bra will make it easy to clean away bug splatter and it will stop rocks from denting your front end and chipping off your paint.
​Easy to Store: While it's somewhat of a hassle to remove and reinstall the bra in between your travels, it takes less than five minutes total, making it a simple solution for protecting your front end.
Our warranty is the strongest in the industry : 3 years against defects in material and workmanship. All components are Made In America.
Check availability of a front end cover bra for your RV