RV Bras
All RV bras on SALE now!

$190-$560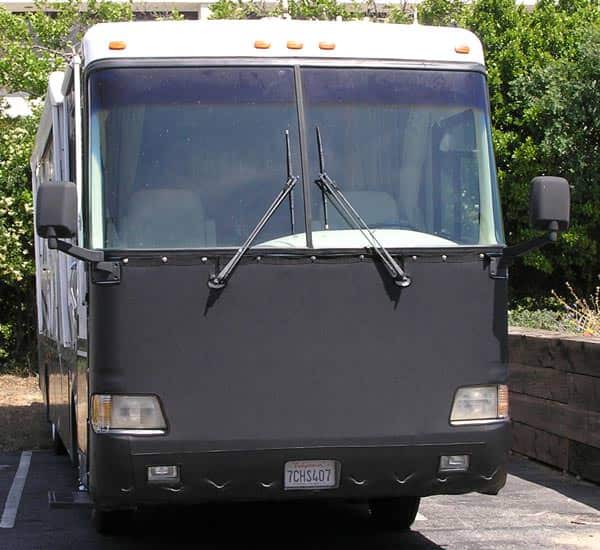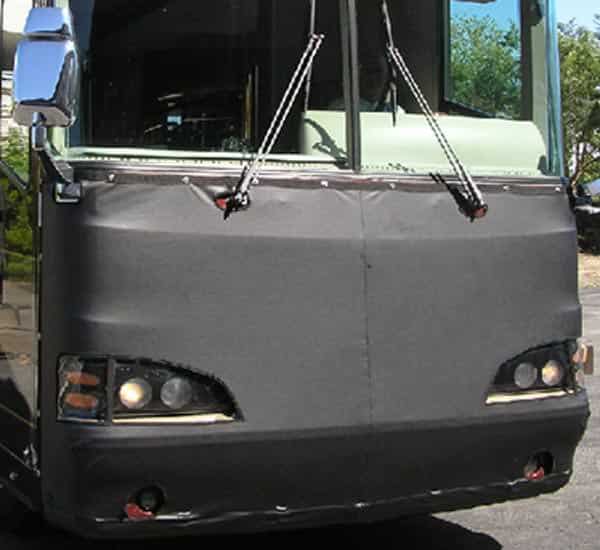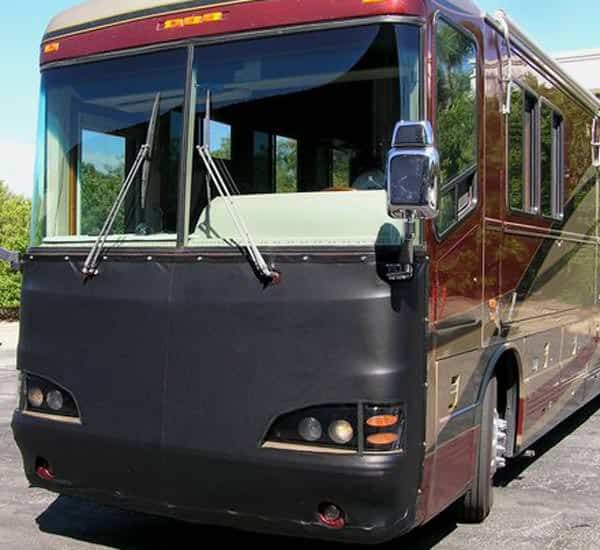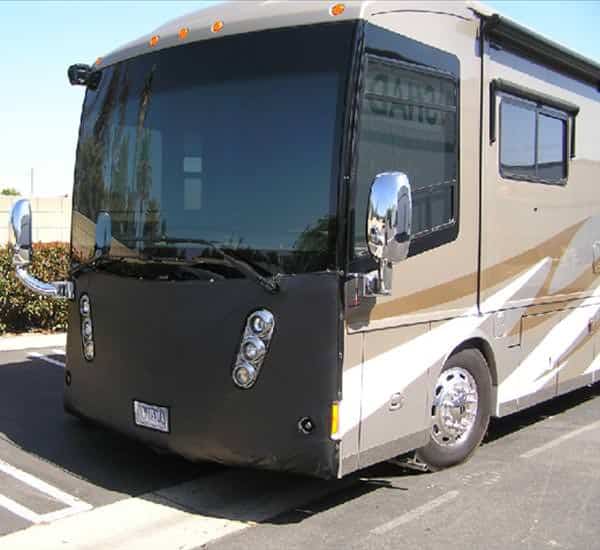 All RV Bras on SALE Now!
$190 – $560
NO SALES TAX*
A Class Motorhome
$560
B Class Motorhome
$190
C Class Motorhome
$190
* Sales tax applies in Washington State only.
* Shipping charges may apply based on destination.
We use the finest 22 ounce car bra vinyl available. Your bra is fortified by covering running lights, where possible, with marine grade vinyl glass designed for full time use on the ocean. Also, air intakes are protected with the same style bug screen used over radiators on big-rig trucks. By closing off and reinforcing these openings the body of the mask is kept snug and tight, greatly reducing vibrations and preventing excess debris from getting behind it.
Our bra fastens to your coach using twist fasteners across the top and along the sides. The bottom edge is secured with our proprietary self-tensioning hooks. After the first application our hooks never have to be reshaped.
Our warranty is the strongest in the industry : Five years against defects in material and workmanship. All components are Made In America.
To make sure we match up the mirror and wiper openings to the front of your motorhome, we require that you submit a pattern check form before we can manufacture your order. Please call or email us for details.
How to Install a RV Bra/ Mask
https://www.youtube.com/watch?v=WIvW_PYq47U